Ramallah – 16/9/2019 – MIFTAH recently concluded a series of seminars at several universities in the West Bank and Gaza Strip aimed to sharing main findings of WIFAQ 's prepared fact sheets and position papers with university students. The seminars focused on highlighting main issues revealed through the fact sheets and position papers specifically on public freedoms, social reconciliation and the PLO to expand the circle of social dialogue on national reconciliation and to press for achieving national reconciliation, ending the division and increasing representation of women and youth in reconciliation dialogues.
WIFAQ committee member and lecturer at the Arab-American University in Jenin, Dr. Rula Jadallah said, "The meeting discussed main issues in national reconciliation files and concluded on the importance of raising the level of awareness among youth on political issues that impact their lives. There was notable awareness and follow-up by the youth on the outcomes of national dialogues, but the questions these youth continue to ask is: what is their role and what is the solution? There was, therefore a certain level of overall frustration over the inability of youth to be involved in political participation." Jadallah continued, "They called for more of these meetings to continue discussion on national reconciliation files so as to create a generation of youth that is fully aware of their cause. The meetings are also aimed at prompting decision-makers to pay more attention to the youth (male and female) given that many of them have clear visions and mechanisms for action. It is imperative to build bridges of dialogue with them and for there to be opportunities to exchange expertise and perspectives that could promote youth involvement in political decision-making and build partnerships on the basis of the right to participate, which is one of WIFAQ's recommendations.
Another WIFAQ member, Sana' Fayez, cited similar meetings held at Al Quds University – Abu Dis, organized by youths from various political backgrounds. During the meetings, WIFAQ, its goals and activities were introduced in addition to the obstacles that prevent reconciliation from being achieved. The youth were given the opportunity to present their viewpoints and pose their issues, including: their lack of representation in political parties and factions and in PLO institutions such as the PNC. They stressed on the importance of reforming the PLO and the need to end the division, which has negatively reflected on their realities. It has also impacted the role of women and their representation in decision-making positions and on their diminished role due to the dissolution of the PLC. The participants, therefore, recommended that these meetings be broadened and for the scope of awareness and partnership among committee members to also be expanded.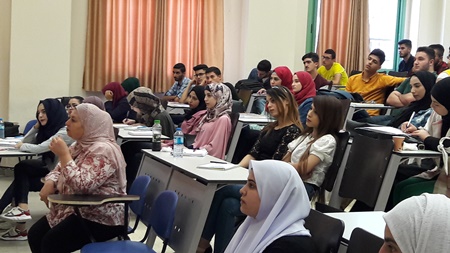 Furthermore, WIFAQ committee member Hiba Mahameed pointed to a number of comments on the WIFAQ meetings with university students in the northern West Bank, including: students' knowledge and awareness of the topics at hand, given the impact on their daily lives, including on some students who have been directly affected. These topics include: the available space for expressing their opinions whereby some youths were frustrated with the current political situation and the lack of any real change in this reality, in addition to their realization that they are absented from any role or presence in the PLC and all other PLO bodies.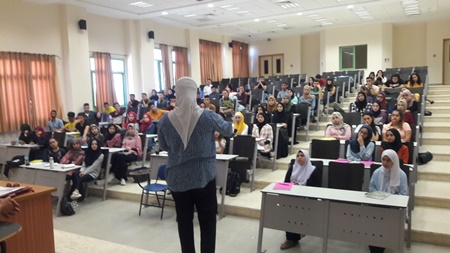 Meanwhile, MIFTAH project manager Najwa Yaghi said the meetings were part of MIFTAH's strategic goal to promote policy dialogue and good governance in Palestine, which includes lobbying and advocacy to impact public policies that guarantee social justice, equality and the protection of citizens' rights. It also comes within the framework of the MIFTAH's efforts to promote youth and women's participation in strengthening the Palestinian social fabric and pressing for national reconciliation. Yaghi continued that the meetings are also part of MIFTAH's objective to advocate for women's participation in promoting peace and security, an OXFAM-funded project.